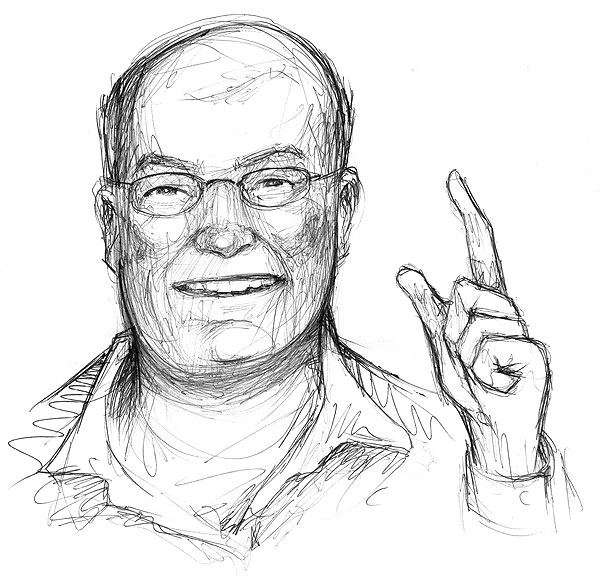 If there is a problem, yo, he'll solve it. Check out the hook while Pete resolves it!
Dear Pete, I've read your column a few times, and although I think it's quite stupid, thought this one might fit what you're looking for. About 5 years ago a friend moved interstate and asked me to take a dying plant in a large pot. Thinking nothing of it I nurtured it back to health, and have cared for it closely ever since, watching it flourish, flower and grow into something special. Recently the friend was visiting and noticed the plant and casually suggested he might come around and pick it up on the weekend. I was floored. After 5 years he wants his plant back? Over to you!
Kelsey, Williamstown (via email)
Firstly, thanks for the ringing endorsement of my good work Kelsey. I touch so many people and it's nice to know there are still so many more out there, including you it seems. OK so let's just clear the air here, this plant, it's not a, er… OK never mind, we probably don't need to go there. Look many people believe plants are sentient beings, which is probably why we're seeing this sort of emotional attachment, kind of like we find with dogs and small children, therefore there are so many ways to approach this one. But… if you had to decide between a delusional friend who deserted you, and a wonderful plant that gave you such much joy each day, which would you choose? I thought so. What you should do is… tell the friend to cram it, and if he gets haughty, point out to him that "possession is nine-tenths of the law" does actually extend to flora and fauna. If that doesn't work, just burn the damn thing and snapchat him the video.
---
Pete, after years of great service we have a new mailman. No problems with that as such, but we've quickly learned the new guy is a 'folder', where our old postie would take the care to slip our mail in neatly, without resorting to violence. How does this get resolved?.
Jonathon, Sunshine (via email)
Ah yes, nothing better in this world than a organisation that continues to raise its prices, while simultaneously cutting the quality and range of its services. Who else could get away with that? "Here's half a soy decaf latte – $8 thanks!" or "That'll be $275 for your 2 minute 30 second consultation with the doctor about your rash today sir". No fear, they'd be out of business in a flash. On the bright side, at least your new guy is only a 'folder' – I once had a postie who was a scruncher! You never knew where those letters had been!
---
During a recent visit to my fave cafe I was shocked to find out they've stopped serving breakfast at 2.30pm. Tragic. Ideas?
Amanda, West Footscray (via Facebook Messenger)
This is a curly one. I'm often looking for breakfast around dinner time, dinner first thing in the morning, and lunch? Well I've just lost track of that one, I take it whenever I can get it these days, mid-night, mid-day, whatever, no one tells me what to call a meal. I'm a rebel, just like you. Or maybe I'm just lazy and stupid? OK, What you should do is… next time you want breakfast in the afternoon, don't ask for the breakfast menu, just wink and slyly ask if you can order "eggs on toast with Persian feta and black pudding", or "smashed avo with corn relish on rye". Genius! (Just don't tell them it's breakfast.)